Original Bosch 0 445 120 110 Auto Common Rail Injector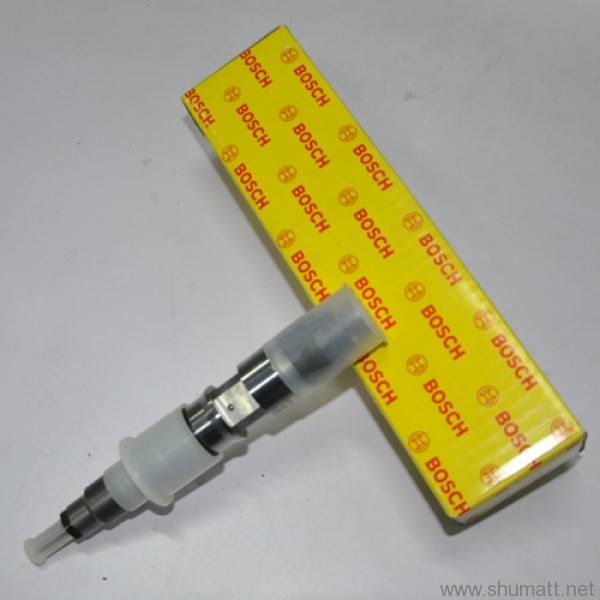 Hello my dear friend. Thanks for your visiting of our web. Here comes our Original Bosch 0 445 120 110 injector for you.
The common rail system is a major advancement in diesel technology. Bosch launched its common rail system for passenger car diesel engines in 1997. Today, Bosch is the world leader in diesel fuel system design and the OE supplier for 100% of class 1-3 light duty vehicles in North America.
Common rail technology provides diesel engines with:
? Quieter performance
? Clean, highly efficient fuel injection
? Improved fuel economy
? Higher torque
? Lower emissions
Bosch manufactures two types of injectors for common rail – solenoid and piezo. Bosch 0 445 120 110 injectors are the standard for the industry and provide superior performance and durability under most operating conditions.
Specifications
1.Bosch Common Rail Fuel Injector
2.Fuel Injector 0 445 120 110
3.Bosch Injector Series
4.Original Bosch
Bosch diesel fuel injectors fall into three categories:
Bosch new OE-type injectors
Bosch remanufactured OE-type injectors
Workshop injectors that are rebuilt by an authorized Bosch Common Rail Field Repair location
FAQ
Q:My injector failed. What are the reasons why these fail and what can I do to prevent it from happening again?
A:The key cause of injector failures are:
1, Poor fuel filtration
A common problem with diesel injectors today is ball seat erosion. The heart of the common rail injector is the magnetic valve through which fule passes at extremely high pressure. The passage opening is sealed using a small ball that is only 1mm in size. A proper seal is critical for proper injector performance. Abrasive contaminants can erode and damage the ball seat causing the ball not to seal properly leading to improper injection.
To ensure exact performance within the designed service life of the injector, use only OE filters or filters having the same OE micron rating and follow the recommended OE filter change interval. Using anything less can cost you more in the long run.
2, Fuel contamination
Repair statistics show that the majority of diesel engine problems stem from contaminated fuel. One of the most common problems with diesel injectors is corrosion, which is caused by water in the fuel.
How does water get into the fuel? A vented cap allows air to enter the storage tank to equalize pressure as the fuel flows out. The outside air contains moisture and this moisture condenses into water inside the tank.
Always purchase fuel from a reputable service provider and use a proper fuel/water separator.
3, Incorrect installation
Missing sealing rings, incorrect tightening torque, incorrect cleaning of nozzle can cause poor performance, misfiring, black smoke and check engine light (MIL) to come on.
Always follow the engine manufacturer's maintenance procedures.
TAG:&nbsp&nbspbosch injector&nbspdiesel injector